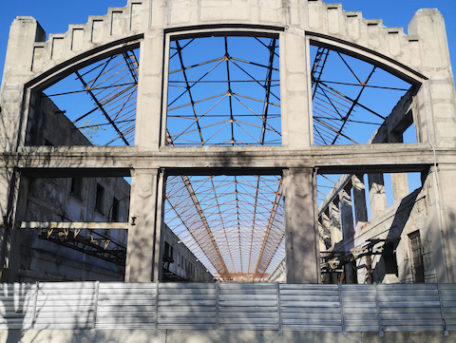 EX MACELLO Milan, via Lombroso/viale Molise. Construction site opened a few weeks ago in the abandoned industrial area of the former slaughterhouse in Milan....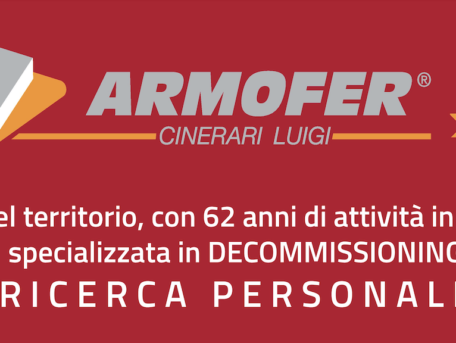 Armofer Cinerari Luigi srl avvia una campagna di RICERCA PERSONALE. Consulta le posizioni aperte e invia la tua candidatura.
ABOUT
A family that through generations shares a great passion for machines and for the demolition work. More than 200 people who share our passion, proud to wear the company colors. More than 100 performing and perfectly managed work machines. A wide range of services on site, for you. ARMOFER CINERARI LUIGI. Professionals in Decommissioning. Since 1961 on demolition sites.
We have been involved in a wide range of projects, and step by step, we have written the history of demolition in Italy. Take a look at some of our recent work, go to our success stories: a list of works over 60 years! Follow us to know where we are, what we do and see the most spectacular demolitions by ARMOFER. Decommissioning Experts.
A leading Italian company in this sector. Our purpose remains our priority: to be the safest, most environmentally sound and competitive contractor in our industry; the first company our Clients want to call upon to solve their problems. Do you have a project coming up we can help with?
CALL NOW FOR EXPERT
ADVICE
How much does it cost to demolish? How to manage the demolition site if there are environmental liabilities? What are the newest technologies? Can I demolish while respecting the environment? Can I get LEED quality certifications for my work?
We aim to respond to all enquiries. Every demolition, every site is important: it is a new success story to be written. Call or email us now for expert advice or for a quote! Red Fleet at your service.