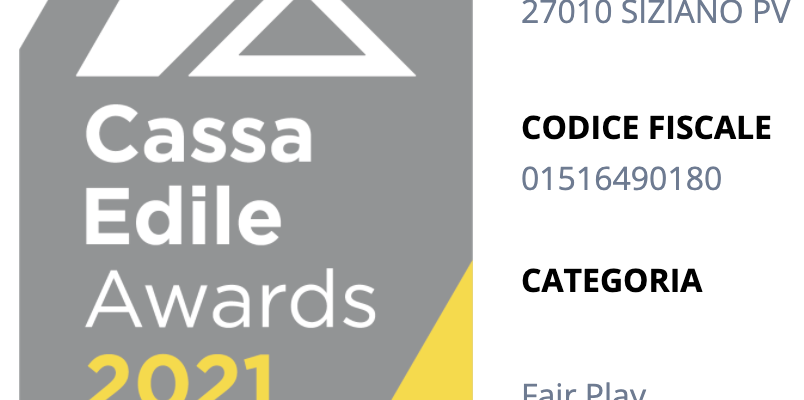 Armofer won Cassa Edile Awards 2021
Armofer gets the Green Seal Cassa Edile Awards 2021, recognition for companies that have distinguished themselves by their virtuous behavior.
The Cassa Edile Awards is an award for companies that have distinguished themselves for their virtuous behavior. In fact, the project was created to create an "ethical system," because being enrolled in the Cassa Edile is synonymous with "legality," meaning opportunities and guarantees for businesses and the future of workers.Proud to belong to a community of virtuous Enterprises, we are pleased to announce that Armofer Cinerari Luigi srl has won the Cassa Edile Awards 2021 green sticker for its commitment to compliance and correctness of fulfillment. The prestigious award, conceived by Cassa Edile of Bari, organized by the National Joint Commission of Building Construction Funds and promoted by SAIE, aims to demonstrate that remaining in the system produces benefits, both for companies and workers, and gives rise to an identity dynamic that reconciles values and results, whose distinctive value must be a model to aspire to, which translates in the market into competitive advantage. The Cassa Edili represent the first example of a contractually defined system between Business Associations and Workers' Unions.