Demolition of structures leads to the final separation of iron (reinforcing bars) from concrete in the context of recycling activities and proper separation of construction site debris. On site concrete crushing with expert machinery reduces waste disposal costs because allows us to recycle the concrete and save it from landfill. On site crushing produces an aggregate which can be reused. Sites are left clean and tidy.
IRON/CEMENT SEPARATION /SCREENING
ON SITE CONCRETE CRUSHING
SOIL SELECTION AND SCREENING
latest updates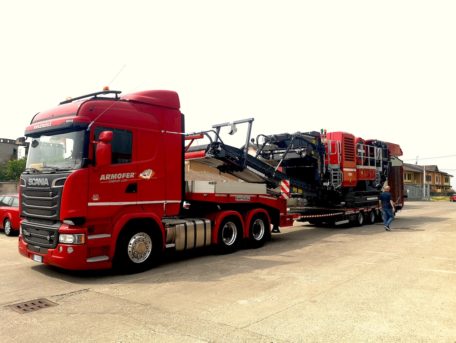 The new Powerscreen Premiertrak 330 has arrived at Armofer. It's Red!