We provide turnkey removal of environmental liabilities, asbestos roofing slab, cladding panels, chimneys. Manual and mechanical insulation removal (AVF, mineral wool), performed in a statically confined areas. At every stage we ensure correct management, handling, transfer and disposal, taking care to comply with the highest safety standards for personnel and the environment. After remediation, we restore new roofs in high-performance materials, complete with lifelines. In industrial contexts of any sector, we have the experience and expertise to take on large scale removal works while the industry is in operation, without interfering with the established activities, thanks to the complete insulation of the attic floor made accessible by temporary slabs, ad hoc constructed provisional works, and the installation of anti-fall nets. We always encourage mechanical handling and also reclamation by mechanical means with the aim of minimizing personnel exposure and heavy duty.
ASBESTOS SHEETS REMOVAL (ROOFS)
ASBESTOS CEMENT DECONTAMINATION
MINERAL WOOL REMEDIATION (AVF)
RE-ROOFING
INTERVENTION WITH ACTIVE INDUSTRIES
HAZARDOUS WASTE MANAGEMENT AND DISPOSAL
latest updates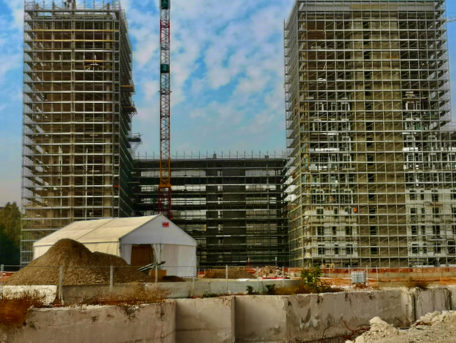 LAND REMEDIATION AND SITE CLEARANCE. On the outskirts of Milan's Corvetto district, another former industrial area is gradually being converted for residential use.